Admit it – you've had the sneaking suspicion that this might be a big part of your future...



And it could go either way
Other physicians in your area could introduce Telehealth programs to your current and future patients. It's a very attractive option for both parties.
And then you're playing catch-up...
Or, you could become an early adopter, and open your practice to a whole new level of patient interaction right now.





What's not to like?
Ask any patient if they'd like to be able to visit one of your providers without leaving their home. Without waiting in your reception area. And then have their prescription sent to their pharmacy immediately afterward.
Think about elderly patients, pregnant patients, patients who have to find babysitters, recovering patients who aren't feeling all that well. The list goes on...
A recent study by Harris Poll showed 64% of patients wanted the option to have a video visit with a doctor, and 17 million would switch physicians for the availability of video visits.
---
Here's why you'll like it too
You can increase your revenue
You can reduce no-shows
You can save time
You can go home early!
You can get paid for all those phone calls
You can retain your patiensts
---
eVisit Features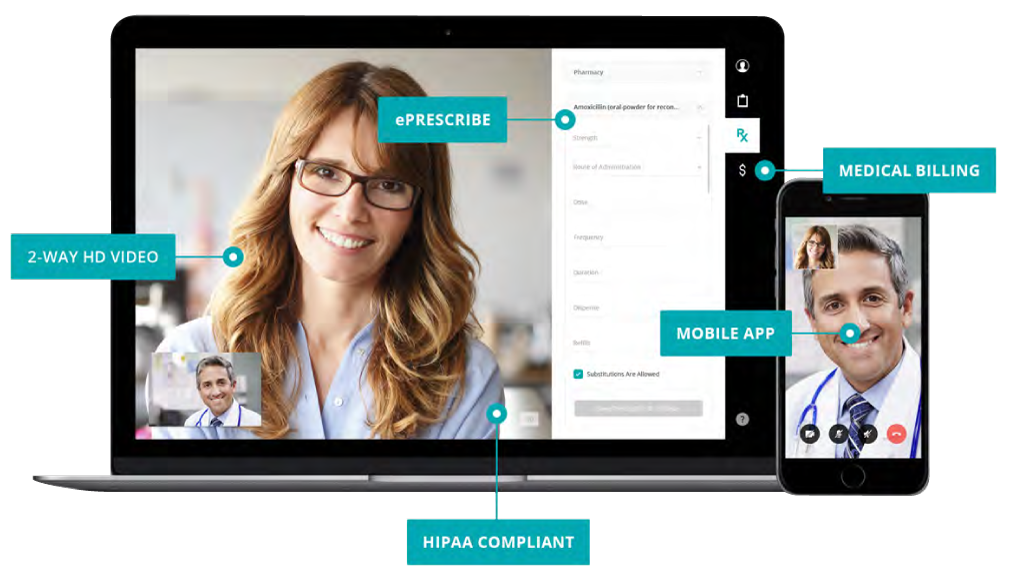 ---
To learn more about eVisit Request a Demo today!