It's getting easier to pay for just about everything.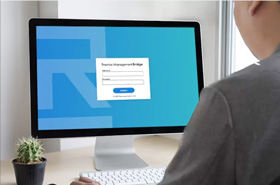 Except maybe for healthcare...
Your patients have gotten used to being able to pay in a variety of ways, and seeing exactly what they've already paid and how much they still owe. They can pay with credit and debit cards, checks, bank transfers - heck, they can even just wave their phones.
Except maybe for healthcare. The issues in dealing with doctor and hospital bills have become almost legendary. Your patients probably expect the same thing when encountering your office's billing procedures.
They could be in for a pleasant surprise!
And in this case, pleasantly surprised patients are patients who pay more promptly, who have fewer questions and disputes, who are more engaged with and loyal to your practice.
Did we mention they pay more promptly?

We partner with Rectangle Health, an innovator of healthcare payment solutions since 1993. And they have a lot more to offer than just online bill payment...
Their Practice Management Bridge is a simple, safe, and secure payment platform. This turnkey technology interfaces seamlessly with your current EMR system, allowing you to easily track, manage, report and reconcile patient payment information:
Offers convenient, contactless payment solutions
Expedites payments before, during and after care
Stores patient data in a reliable, secure backend
Improves communication between practice and patients
Interfaces seamlessly into any practice management system
Replaces outdated processes with digital automation
Allows for functionality to be leveraged across locations
Implements quickly with easy, remote installation
From digital registration to contactless payments, Practice Management Bridge is everything you need to enhance the patient experience. Saving time, money and effort, its easy-to-use payment management and posting tools improve office efficiency and practice profitability.
Key Features:

Text to Pay
Allow patients to make online payments through text message links

Contactless Capabilities
Accept Apple Pay®, Google Pay™ and Samsung Pay® for touch-free payments

Automatic Posting
Easily post payments to the patient ledger in your practice management system

Digital Patient Registration
Let patients fill out forms electronically before visits through a text or email link

Card on File
Safely store preferred payment information for future charges

Flexible Payment Plans
Make financing manageable by offering smaller payments over time

Online Payments
Accept payments on your website and share the link on emails and statements

Customizable Messages
Send patients reminders, outreach, billing notifications and more in text messages
Contact Rectangle Health today to discuss your unique challenges and opportunities:
Amaris Conerty – 207-560-7481 – This email address is being protected from spambots. You need JavaScript enabled to view it.