Email and HIPAA don't play well together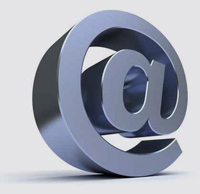 So useful. So convenient. But oh, so risky…

Being able to correspond with your patients via email has long been a wish for both medical/dental practices and for patients themselves. But the idea of having patients' ePHI transmitted via regular email (in either direction) has always been a big non-starter in today's HIPAA environment.
Regular email is never secure, and you can post all the disclaimers you want to on your website – but if a privacy breach occurs and it's traced back to an email message, good luck defending your practice.
Our Secure Email Program is another story.
The Highland Group's Secure Email Program is expressly designed for healthcare practices to be able to communicate with their patients while following every existing HIPAA regulation to the letter. The program also manages to keep the whole process as simple and easy as possible for both you and your patients. You can also build patient loyalty by providing this very desirable service to them – once they've gotten involved with your practice this way it's a lot harder to walk away to somewhere else.
Giving the patients what they want.
Here's what HHS.gov has to say about it: "Note that an individual has the right under the Privacy Rule to request and have a covered health care provider communicate with him or her by alternative means or at alternative locations, if reasonable. See 45 C.F.R. § 164.522(b). For example, a health care provider should accommodate an individual's request to receive appointment reminders via e-mail, rather than on a postcard, if e-mail is a reasonable, alternative means for that provider to communicate with the patient."