As secure as it can possibly be.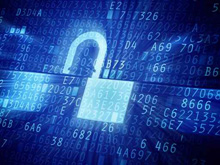 From the moment your patient sends a secure email to your practice to the point your staff opens it, every possible step to keep your patients' ePHI secure has been taken. Every HIPAA regulation has been followed to the letter when designing the system, and constant review of new regulations is performed to keep that compliance intact.
You send an initial email through our system to your patient's regular email account.
The patient clicks on a link in this message and is then asked to create an account in the system.
They select a username and password on a secure server managed by an independent service.
We have no access to any email correspondence, nor do we (or you) ever become aware of your patients' passwords.
Future correspondence in both directions goes through the secure system.
Upon occurrence of any patient email submittal, a designated staff person in your office is sent a link to open and access your practice's inbox after successful login.
Incoming messages may be handled (replied to, forwarded, filed) the same way a regular email program operates.