Think of all the potential patients who are visiting your website after business hours or on weekends. The ones who've decided to finally seek the treatment they've been putting off.
But they're not ready to totally commit, and like most people today are a little reluctant to actually pick up the phone and call. Or if they are, what if you're not open at the time?
If there isn't a way to make contact with your practice right now, they'll just have to do it when your office is open. If they remember to. If they don't get cold feet...
A Call to Action is a simple Secure Form that asks for a minimum of information and promises a timely return call or email from someone in your practice. And once you do make contact, they'll often show up at your front desk in the very near future.
Can't you just see them hit the Submit button and turn to a family member and say "See, I did it!" ?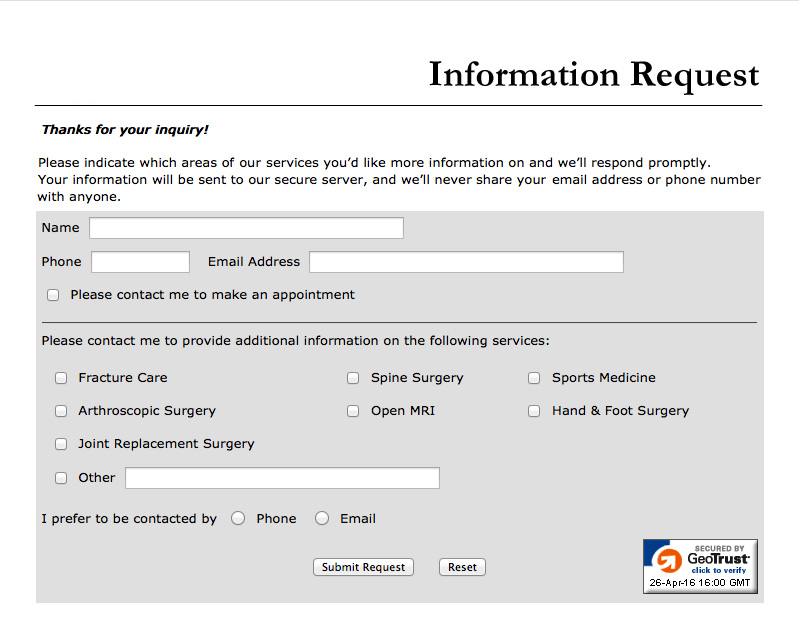 The typical Call to Action form asks for only the viewer's name, phone and email address.
Areas of interest can be selected, which allows the proper staff member to respond.
Forms are submitted via our HIPAA-compliant Secure Form System.