Setting up your Email account in Outlook®
We'll confirm the account name (like This email address is being protected from spambots. You need JavaScript enabled to view it.) you requested, along with a valid password. That's all you need to set-up your new account. Just follow this simple procedure for a typical Outlook 2010 installation.
---
1) After launching Outlook, select File > Info and then Add Account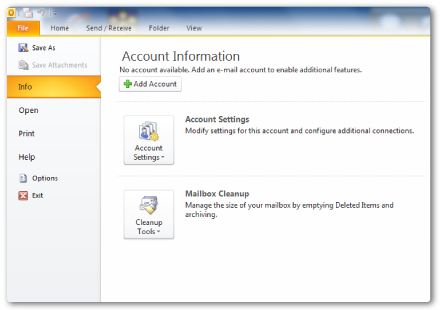 2) Select E-mail Account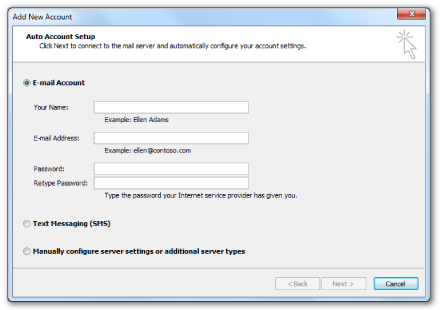 3) Enter the name you'd like to appear on outgoing email in the Your Name field. Enter your complete email address (all lower case) and password (case sensitive). Finally, check the Manually configure server settings or additional server types box, then click Next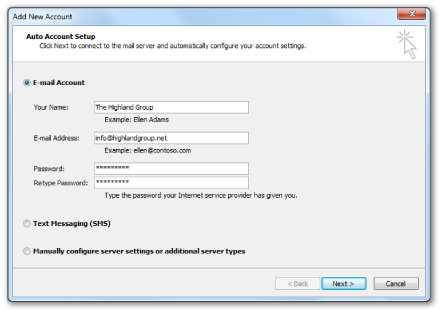 4) Select Internet E-mail, then click Next.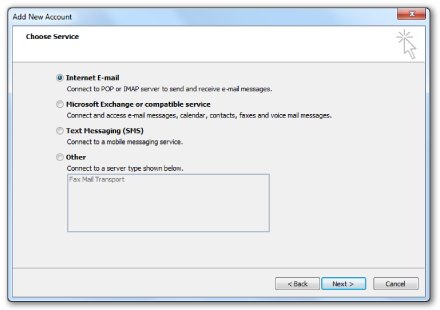 5) Select IMAP on the Account Type field. Enter mail.yourdomainname.com on the Incoming mail server field and Outgoing mail server (SMTP) field. Check Remember password if desired, and then select Test Account Settings… to see if your entries are valid.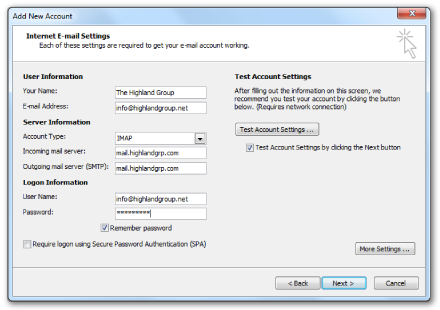 6) You should see the Congratulations message. If you see any errors, go back and correct your entries. Click Close when through.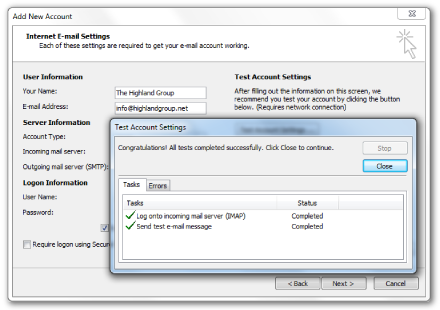 7) Click More Settings… to open the Internet E-mail Settings window. Go to the Outgoing Server tab and select My outgoing server (SMTP) requires authentication. You may modify other aspects of your account using the other tabs in this window, if desired. Click OK when finished.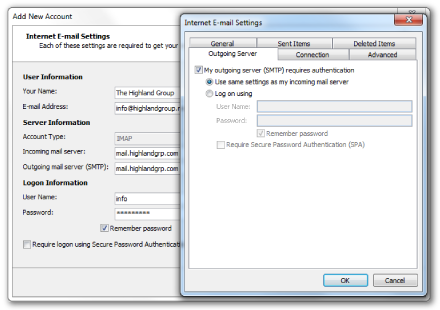 8) You should see the final Congratulations frame. Enjoy your new email account!