Identifying and removing unsolicited e-mail
SpamAssassin uses a wide range of advanced statistical analysis tests on main headers and body text to identify "spam" – unsolicited bulk email.
SpamAssassin requires very little configuration; you do not need to continually update it with details of your mail accounts, mailing list memberships, etc. It accomplishes filtering without this knowledge, as much as possible.
You'll need to have us set your email account up in SpamAssassin before you can access it as shown below:
---

Click on the button at right to access your control panel. This window will remain open in the background so you can refer back here when desired.
You may see a security warning - click OK
You'll see the Plesk Login window. Enter your complete e-mail adress and password (remember, passwords are case-sensitive). Then click Login.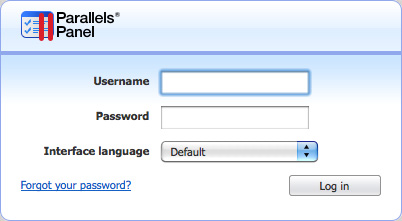 You'll then see the control panel for your email account.

Click on the Mail tab at the top of your control panel

You'll see the Mail Options panel

Click on the Change Mail Account Settings link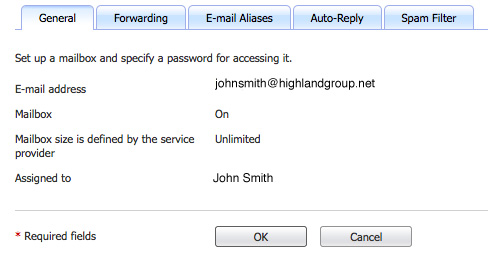 You'll see the Spam Filter settings: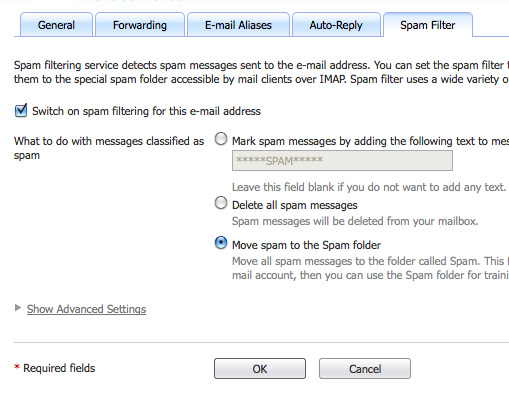 Check the Switch on spam filtering for this email address box.
There are three options -
to mark all messages that the filter thinks are spam with the text of your choice
to delete all messages that the filter thinks are spam
to move all messages that the filter thinks are spam to a SPAM folder
We recommend not using the delete option until you're sure that the filter is set to your desired levels.
To access the spam filter settings, click the Show Advanced Settings link: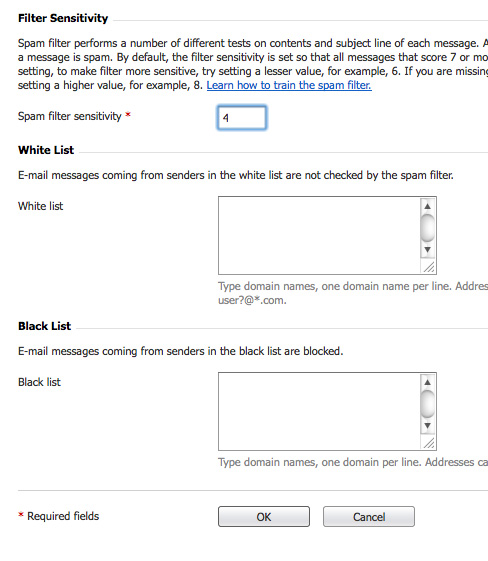 The Spam filter sensitivity can be set to whatever you'd like (default is 7). Based on a complex rules set, SpamAssassin assigns a score to each spam-like element of a message. When the total score exceeds the number set here, the message is reported as spam. To reduce the amount of spam that gets through, reduce the number (3 or 4 is a good target).
This is the bottom of the control panel.
The Black list is where you can add any email addresses that will always be considered spam. You can enter the exact address (like This email address is being protected from spambots. You need JavaScript enabled to view it.), or *@spammer.com, which will tag all mail from the domain spammer.com as spam, regardless of what the exact mail name is.
Comversely, the White list should contain email addresses which will be considered trustworthy, and never will be marked as spam. As in the Black list above, you can also enter addresses in the format *@goodmail.com so that all email from goodmail.com will not be tagged, no matter how much like spam it looks.
When complete, click OK and then Logout.
While using your email program, you can increase the likelihood that SpamAssassin will learn from your preferences by moving messages that you know to be spam from your Inbox to the Spam folder. The program will gradually learn your preferences and start marking similar messages as spam.
Please be aware that this feature takes a while to develop clear patterns and tag spam, but it does follow fairly complex rules and will work intelligently.