Internet Email – Stay connected wherever you are

With the Highland Group WebMail feature, you can log into your email account anywhere you have internet access, from any computer, using any web browser. WebMail is a full-featured email client, including address books, mail filtering, folder creation and much more.
To access your WebMail account, enter http://webmail.yourdomain.com in any browser's address window and hit Enter. You'll see the user entry screen: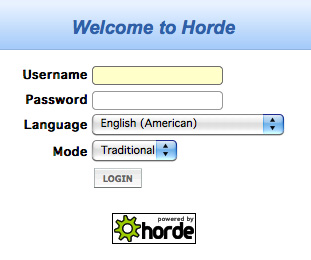 Enter your complete email address in the Username field, and then your password (case sensitive), then Log in.
Click on Mail and you'll go to the Inbox.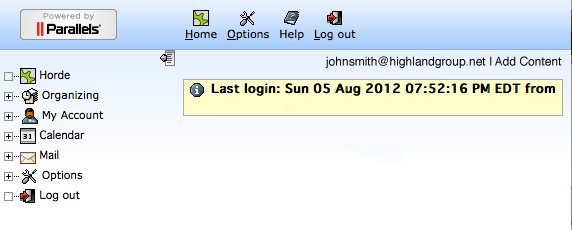 Webmail works like any email client program you've used before. Complete instructions are available here.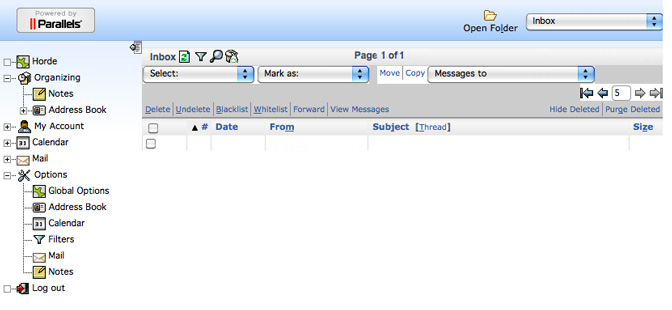 Select Options to see all the options available.