A wealth of information created and updated by the Academy right on your practice website – all at no charge from the Highland Group!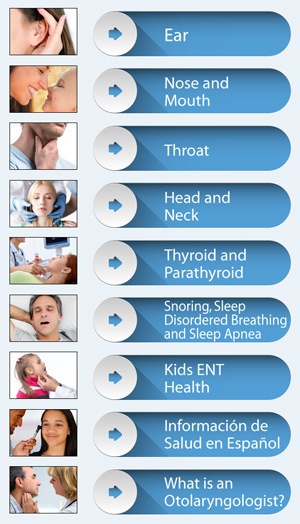 Most people who search medical sites on the Internet are looking for health information – and there's no shortage of websites willing to provide it.
If you're an AAO-HNS member, we can place 143 pages of quality, up-to-date health info directly on your website.
And then, when someone visits your site they'll find everything they desire without ever leaving (and when people leave, they don't often come back).
We've become well known throughout the Academy for the program we coordinate through the AAO-HNS, in which all of the Academy's Patient Health Information website pages are made available to be placed into the members' websites.
We've developed a website component which includes (at no additional charge) all the Patient Health Information content from entnet.org, requiring only an annual licensing fee, for which the Academy will bill you directly.
The Highland Group can develop a custom website for your ENT practice with a superb variety of timely, informative content, all for the price of your practice content alone. Take a look at our Medical Website Design program and imagine one for your practice, with all that Academy content added for free!