A wealth of data on your website visitors – free, accurate and on demand
Any time you'd like to see an up-to-the-minute report of the traffic coming to your website, enter www.yourdomain.com/webstat (just add /webstat after your domain name) in your browser's address bar and click Enter.


For detailed descriptions of the terms you'll encounter in these reports, click the link at right.
You'll be given a wide array of graphic reports of your website's performance.
The opening frame will show the Summary by Month for the last 12 months.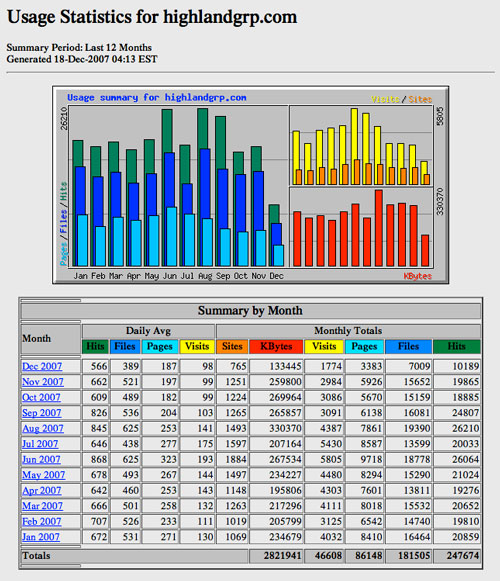 If you click on one of the Month links above, you'll see the summary below: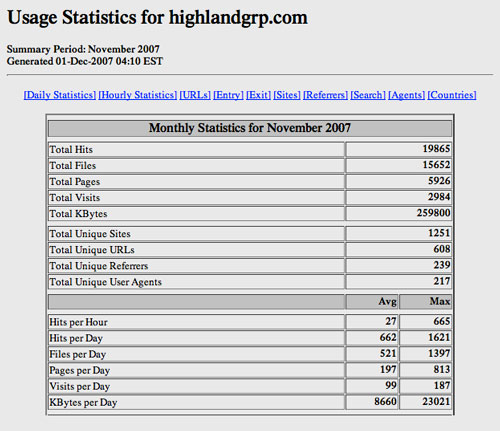 The Daily Usage frame provides excellent data to judge the effectiveness of marketing materials that contain your website address.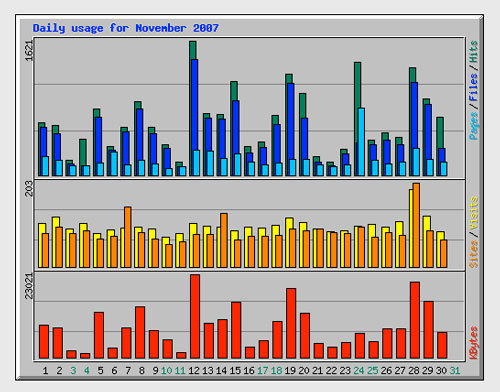 There are many other reports available – check through them at your leisure. Note that some are useful for marketing purposes, and some are meant more for IT personnel analysis.