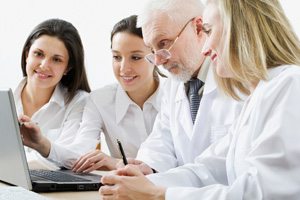 Starting up a new medical or dental practice website can seem pretty daunting – but it really doesn't have to be at all.
After all, there are thousands of examples out there to follow, although they're not always good examples...
And what pages and features do you need? How much is too much? Luckily, we've been building healthcare websites since the turn of the century (sounds impressive? ...it's just since 2000) and are happy to present our thoughts on what should be included on every medical and dental website, along with tips on things to consider for every type of specialty practice.
Which Pages Do You Really Need?
At a minimum, every site should include the following pages and content:
Which Additional Pages Will Add Value?
There are many supplemental pages that can be quite valuable to your patients and staff: